Summary of Khutbah e Jumu'ah
March 17 @ 1:00 pm

-

1:30 pm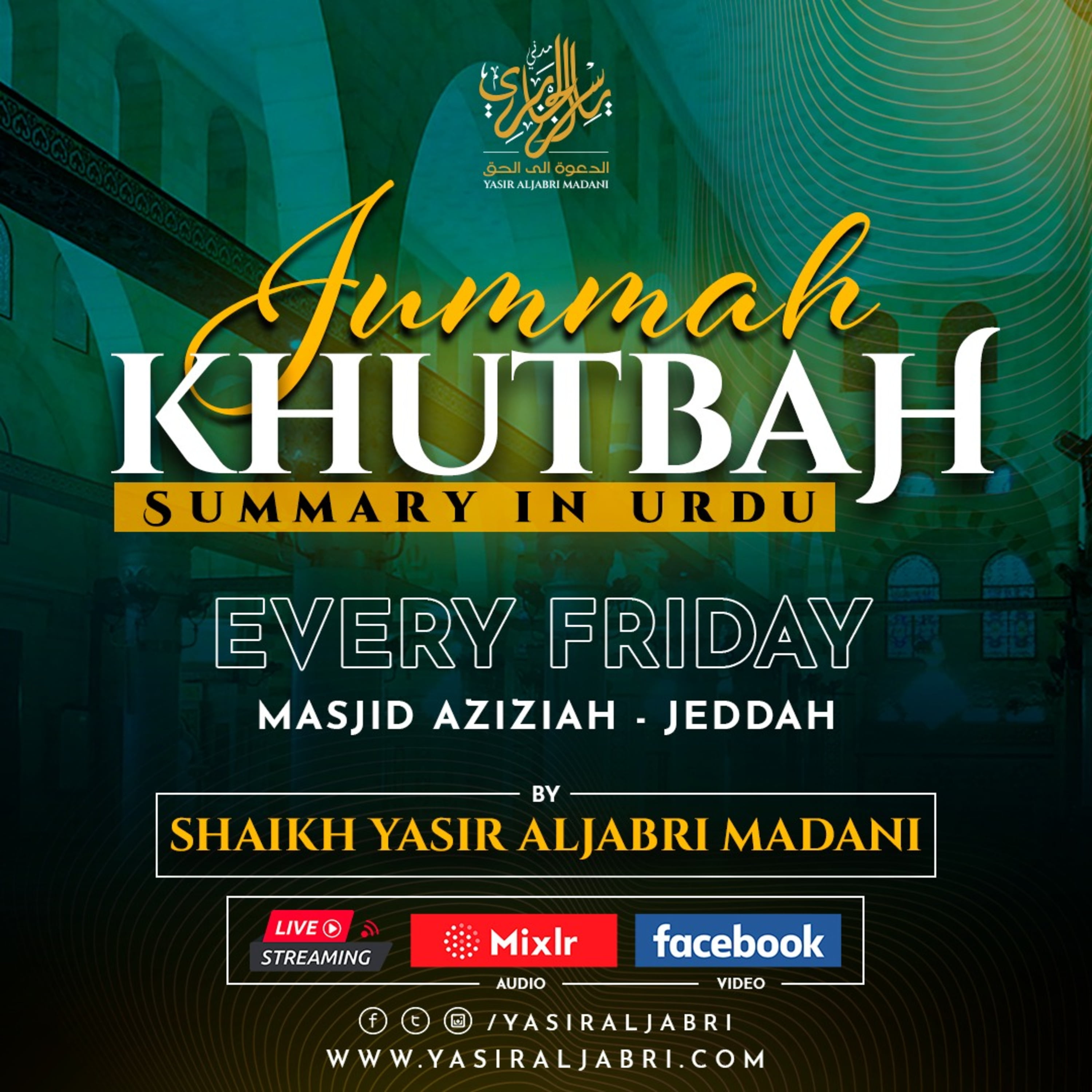 Everyone is cordially invited to attend Translation of Friday Sermon in Urdu.
Topic: Translation of Friday Sermon (Khutbaat AlJumma'a)
Lecturer: Shaikh Yasir AlJabri Madani (Hafizullah)
Location: Masjd Al-Aziziyah, Behind Pizza Hut on Amir Mutaib St. (Arbaeen St.), Jeddah
(Google Maps: https://goo.gl/maps/afv2d7e6bYQ2)
Time: Right After Jumma'a Salah (Every Friday) In sha Allah.
Attend & Benefit from wealth of true knowledge.
Jazak Allah Khayran.