About Shaikh Yasir AlJabri Madani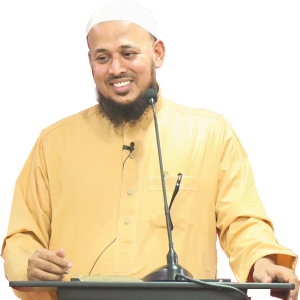 Shaikh belongs to the Indian city of Hyderabad and attended his early education from Jamiah Mohammadiah Mansoora Malegaon, from where he attained his degree in Aalamiat and Fadheelat.
Thereafter, He joined the renowned Islamic University of Madinah, and graduated from the Faculty of Shariah. During his studies in AlMadinah AlMunawwarah, he has also gained privilege to serve his services as Lecturer (Mudarris) inside Masjid AlNabawi . He's been heavily involved in Dawah work in Saudi Arabia and working with Dawah Center (Maktab Al-Jaaliat – Kilo 14), also known as Sharq Jeddah.
Shaikh has excellent experience in Dawah and has been imparting religious education to Muslims. He's been concentrating especially on children for the last many years in Jeddah and grooming the children to make them the pillars of this Ummah. Shaikh has also been attending to a summer course for children every year for the last many years.